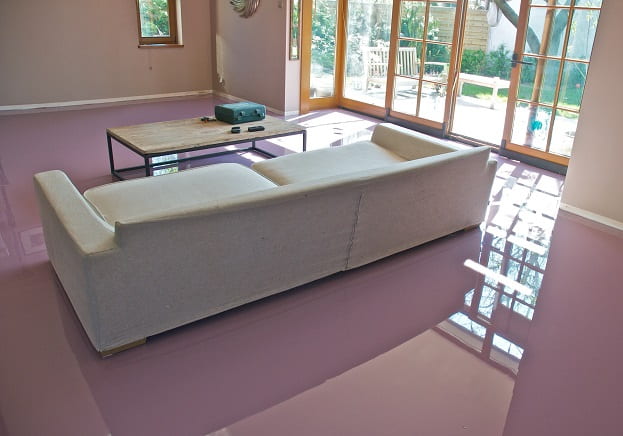 There are three main types of Resin flooring. Each time is unique in its own way and can have a lot of benefits. A lot of businesses have started using resin flooring since it is durable, low maintenance, and effortless to clean. Unlike other flooring types, Resin flooring is more suitable for a variety of establishments and it has features that make it look admirable, polished, and neat all at a low maintenance cost. Most businesses would rather spend time worrying about more important things than having to constantly repair and maintain the floor. It isn't just durable; it's also aesthetically pleasing giving your business that polished look. Here are the three main types of resin flooring Dubai.
Polymethyl Methacrylate
This is commonly known as PMMA. It is a synthetic acrylic used for epoxy flooring. It is also perceived to have a fast-drying time as compared to other flooring types. This kind of resin flooring offers things like Lucite, Perspex, and Plexiglas. It is highly customizable meaning you can personalize it however way you see fit for you. PMMA is also slip-resistant and it offers electrical insulation. Other types of flooring are usually hard to repair and require complete replacement, but PMMA can be easily repaired with no problems.
Polyurethane
Commonly known as PU resin. It is known for its impeccable heat resistance. PU resin is normally used in placed exposed to heat, for example, restaurants place it close to the stove or oven. This is a good way to protect your establishment and ensure there is no harm from heat. If you are looking for flooring options for a place likely to experience heat, PU resin is the most suitable option. The only downside to PU resin is it takes longer to cure as compared to PMMA.
Epoxy
This is the most common flooring type. It is most preferred due to its electroconductivity. Epoxy flooring is strong and low maintenance and mostly used when seeking electrically conductive floors. It is also aesthetically pleasing and versatile meaning it can be polished or decorated in any way. Epoxy also bonds tightly to concrete, which is another great benefit as it protects the concrete from any potential damage.
In Conclusion
When choosing the type of resin flooring you want, take into consideration where you want to put it, and what benefits it can afford you. If you are looking for something that is fast and easy to install yet durable, PMMA is your best bet. If you want something that is resistant, PU resin would be perfect. Finally, if you want something electrically conductive, then you can opt for epoxy. Each flooring type can serve a different function. You can also get waterproofing companies in Dubai to help with waterproofing needs.